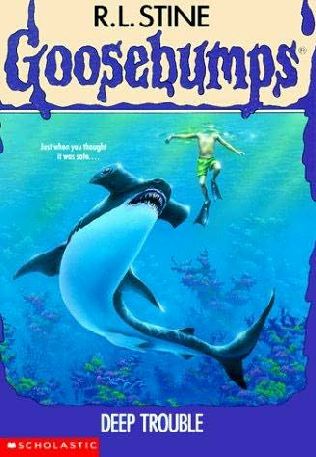 I read "Deep Trouble" to my son, 6, and my daughter, 8, and the story hooked us and reeled us in. The last 30 pages was truly can't-put-it-down, with the kids shouting "Keep going!" as we pushed past bedtime. I was eager to see how it turned out, too.
The story takes some nice twists and turns, which I won't reveal here. It's maybe a little scary, but it's more about mystery and suspense.
R. L. Stine's story has nicely drawn characters and the plot moves along at a good clip. I think my kids liked that there's a brother and sister in the story they can identify with.